Cure Abdominal pain and bloating symptoms: Stomach bloating remedies
You are struggling with a bloated tummy and it is giving you all the possible cases of discomfort. You wish to get fit in your old jeans that you haven`t wore from years now. Those were the years, when you felt fit and had a flat tummy.  But after so many years of drinking beer, fizzy drinks and stuffing junk foods, you end up with the abdominal bloating. And now you are looking for stomach bloating remedies to fix your abdominal pain and bloating.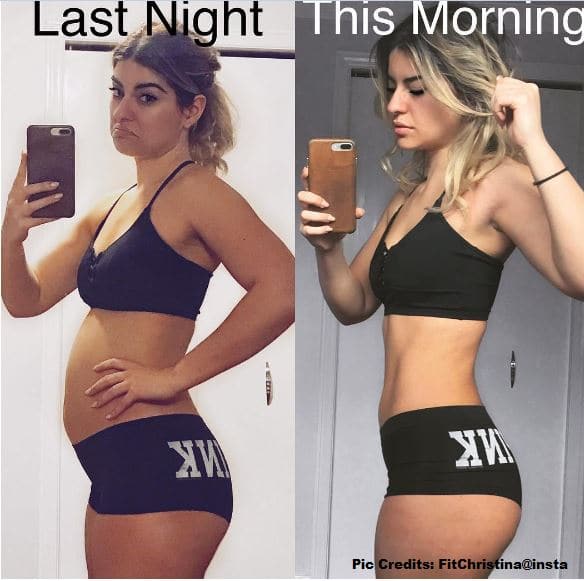 Take a back seat and we will be sharing all the necessary information on your condition and how to fix abdominal pain and bloating.
The Abdominal Bloating has became an epidemic condition. It is known to affect 10% to 30% of our population. A US survey has also indicated that 16% of the population of the U.S has been affected by abdominal bloating. The abdominal bloating is not that much of a concern, unless, it is not the result of any serious medical condition.
Imagine a situation where you have to participate in a social activity and you are feeling bloated. You would not definitely feel like participating with this condition. According to a published study on Abdominal Bloating, it has been shown people suffering with this condition fall sick more often and has used more of their sick leaves.
So, what are the possible causes of the abdominal pain and bloating? Whether, the condition of bloated stomach can cure naturally or not? Let us answer all of these questions in our article and help you better understand on this condition.
Introduction on Abdominal Pain and Bloating
The Abdominal Bloating  occurs due to the air or the gas filled in your gastrointestinal tract. This condition makes you feel full and bloated. It further tightens your belly and contributes towards a swollen stomach. The Stomach Bloating is often referred to as an abnormal gas bloating which can result in either abdominal pain and bloating or any one of these.
In most cases, the patients are suffering from abdominal bloating only. The condition which is only related to bloating needs not much concern of a physician. But, the condition can thoroughly interfere with your ability to work.
And if it is not treated in this phase, it can lead to bigger future problems. Understanding the Abdominal Pain and Bloating can be helpful. But you need to understand the causes of the abdominal bloating to address and treat your condition optimally.
Causes of Abdominal Pain and Bloating
The most known cause of abdominal bloating is the excessive gas in the stomach. There are only two ways that gas builds up in our digestive system. The first way, you get bloated is due the intestinal bacteria. The bacteria which digest the food by releasing different gases like the hydrogen and the methane. The second way is by swallowing excess air. The  swallowing of excess air occurs in people who tend to
Smoke
Drink Alcohol
Eat at Fast rate
Chew Mint Gums
Too much Common Salt in diet
Medical Condition causing Abdominal Pain and Bloating
These are the most common causes of Abdominal Bloating. However, several other factors also contribute to abdominal bloating. These factors are generally linked to some medical conditions like
Irritable Bowel Syndrome
Functional Dyspepsia
Hormone Imbalance(Menstruation Periods)
Dehydration
Fluid Retention
Lactose Intolerance
If you are suffering from both the abdominal pain and the bloating. You need to take your condition seriously and should see a doctor immediately. The Medical condition that can be accounted for the cause of Abdominal Pain and Bloating are




Giardisis (Parasite intestine Infection )
Eating Disorders (Bulimia Nervosa, Anorexia Nervosa)
Bowel Diseases
Mental Health Conditions
After knowing all the possible causes of Abdominal Pain and Bloating, it is time that you cure your condition. So what does it take to cure abdominal bloating and pain? The diet plays an important role to cure the condition of Abdominal Bloating. Many cases of abdominal pain and bloating have prevented by making some lifestyle changes.
Natural Bloating Remedies
Let us first take the account of all the natural bloating remedies to make you relief from abdominal pain and bloating. We are sharing with you the list of foods to eat to cure abdominal pain and bloating. Eating these foods can be the best natural bloating remedies.
Include Probiotics
Probiotics are very effective in controlling the causes of bloating. These are made of gut healthy bacteria. And, they can promote a good gut health. You can include yogurt, kefir and sour cream as a natural stomach bloating remedy.
According to Dr. Natasha Campbell- McBride, the author of Gut and Psychology Syndrome, you should start with small doses of Probiotics. You should gradually increase your probiotic consumption. If you are suffering with IBS (Irritable Bowel Syndrome), probiotics can worse your situation in short run. But they can surely help you restore a good gut health in long run.
Drink Lemon Water as a quick bloating remedy
Lemon has a lot of health benefits. In the case of abdominal bloating, it can really do wonders to flatten your bloated stomach. Lemon water is very effective in curing bloating caused by Fluid retention. The main culprit behind the fluid retention can be account as excessive sodium. According to Mayo Clinic, Sodium attracts and holds a lot of water at molecular level which contributes to bloated stomach.
Drinking Lemon water hydrates your body. The adequate hydration will help in excreting out the excessive sodium from your body. It will further help relieving your stomach from bloating.
Greens and Fermented vegetables in bloating remedy
The vegetables are rich in nutrition. They can also help in beating the causes of bloating. Include the leafy green and the fermented vegetables as a natural bloating remedy. You can include greens like celery and artichokes. The fermented vegetables that you can include are Sauerkraut, fermented radish and fermented carrot.
These veggies aim to provide the much needed enzymes to help in forming a healthy gut flora. Moreover, the water content present in these veggies can help you flush the accumulated fluids in your stomach.
Fruits rich in Potassium for stomach bloating remedy
The potassium rich fruits can be a great savior where sodium based bloating is troubling you. The excess sodium in your diet can lead to accumulation of fluids in your stomach. You should eat a proper ratio of sodium and potassium in your diet to keep you away from abdominal bloating. It will also help your body to maintain a proper water balance.
Grab right amounts of potassium by eating banana, orange and kiwi in your diet. If you feel bloated due to fluid accumulation. These fruits can provide you relief from the symptoms of abdominal pain and bloating. According to the WHO, the suggested daily values of potassium for a healthy adult should be 3510 mg/day.
Herbs in abdominal bloating remedy
Herbs can be a powerful bloating remedy and can help in expelling the accumulated gas from the intestinal tract. Include fresh grounded herbs like ginger, fennel, basil, and peppermint to sooth your digestive system.
You can also include these herbs for making a fresh tea or by chewing those after a meal. It can help you get instant relief from gas and abdominal bloating. These herbs hare very effective in treating people with abdominal bloating issues from many years now.
These are among the most common natural bloating remedies. These bloating remedies can give you relief from abdominal bloating and will help you live better. You can prevent many health related conditions just by eating the right foods. Furthermore, if you know what not to eat can also help you eliminate future health concerns. We are also including the list of all those foods which can worsen your situation. Eat these foods can get more bloated.

Drink Apple Cider Vinegar: Natural Bloating remedy
Foods to avoid for abdominal pain and bloating
Vegetables like onions, cauliflower, lettuce, and leeks
Nuts namely cashew nuts and pistachios
Fruits like mangoes, pear, cherries, and plums
Milk
Legumes like Kidney Beans and chickpeas
Common Tips to prevent abdominal pain and bloating
It is always best to prevent a condition even before its occurrence.  It becomes really difficult to cure a medical condition after it occurs. A medical condition comes with a lot of ill effects and can toil your health both mentally and financially. It is advised you to follow the below mentioned tips to avoid a constipated stomach.
Avoid eating chewing gums very often
Take time to chew your food
Cut on carbonated drinks
Avoid having alcohol and smoking
Limit foods containing high and artificial sugar
Watch your daily sodium intake
Don`t overdo dietary fiber in your diet.